In Native American culture, there is a concept called "Indian time." Some people seem to think that this means all Native Americans run late, but what it really means is "It will be done when it is meant to be done." And when it comes to economic development in the Ak-Chin Indian Community, "when it's meant to be done," defines what the concept of speed to market really is.
For companies looking to expand or relocate, speed to market is a vital criterion in just about every economic development project. Red tape and escalating fees can confound the most motivated company owners. That's why many site selectors are looking for certified shovel-ready sites. While achieving such a designation is certainly noteworthy–Ak-Chin's industrial park, Santa Cruz Commerce Center, is an Arizona Gold certified site–a track record is even more impressive.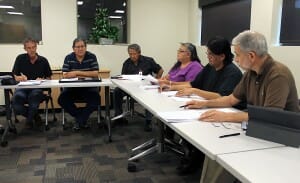 Under the auspices of the 5-member Ak-Chin Industrial Park Board – Charles Carlyle, Chairman; Terry Enos, Board Member; Maria Hernandez, Vice Chair; Franklin Sam, Board Member; and Leonard Gold, Board Member – projects in the industrial areas at Ak-Chin have been completed at an impressive rate. When the Board says that Ak-Chin can fast-track a project, potential tenants only have to look at the 36-acre Hickman's Family Farms, a Santa Cruz Commerce Center tenant since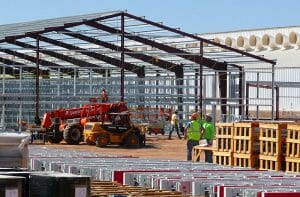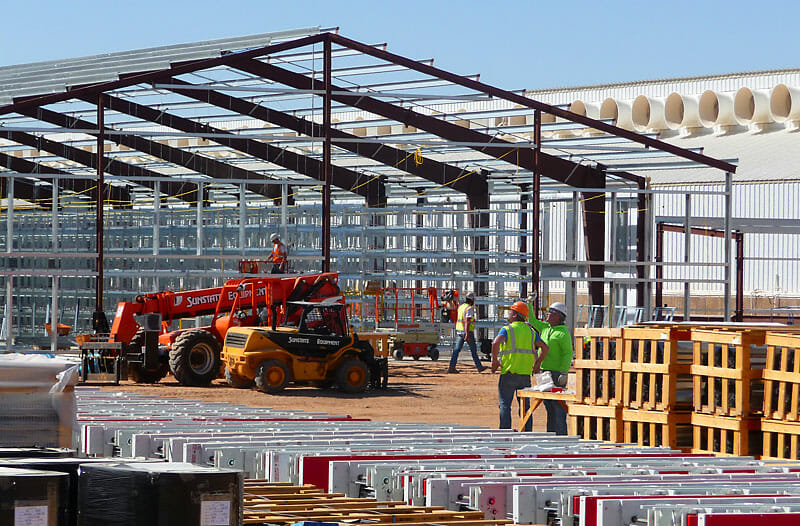 2003. The initial four poultry houses and administration building were in design and review for just 120 days and took 10 months to complete construction. Since that time, Hickman's has been able to expand their Ak-Chin facility two times nearly doubling its production.
Another Santa Cruz Commerce Center project, the Mesquite Building, a multi-tenant office/warehouse complex, was also designed and constructed in just 14 months. Just down the road, the Industrial Park Board also completed a million dollars worth of renovations, attained National Plan of Integrated Airport Systems (NPIAS) status, and successfully launched the branding and marketing for the Ak-Chin Regional Airport in just two years.
Ak-Chin has an internal process that is similar to municipalities, but it is typically much faster than neighboring communities–some which take as long as 3 years to bring a project to fruition. The Industrial Park Board acts as the development manager and one-stop tenant resource, and the Community's own Planning & Zoning Commission reviews construction plans for environmental, cultural or technical issues. The Ak-Chin Community Council approves the Board's and Commission's recommendations similarly to any municipality's City Council. In addition, the passing of the HEARTH (Helping Expedite and Advance Responsible Tribal Homeownership) Act in 2012, gave tribes the ability to control their own residential and commercial leases without the approval from the Bureau of Indian Affairs (BIA). Tribes just had to apply and be approved and Ak-Chin was one of the first tribes to do so.
Ak-Chin's commitment to getting things done is not limited to its industrial projects.
The UltraStar Multi-tainment Center at Ak-Chin Circle is another example. This $50 million entertainment complex with 12 state-of-the-art movie theaters, 24-lane bowling alley, family arcade, laser tag, restaurants, and sports bar was designed and constructed in just 14 months. In addition in 2014, Ak-Chin's Southern Dunes Golf Club also completed $2 million in renovations between May and September and still managed to keep at least nine holes open during the improvement project.
So if you have a project that you need to speed to market and someone says to you Ak-Chin is on "Indian time," you'll know what that means: it will be done when it's meant to be done and that's the definition of speed to market.
https://leaseakchin.com/wp-content/uploads/2016/06/IPBoard_mtg_img5022-300x183.jpg
183
300
terry
https://leaseakchin.com/wp-content/uploads/2016/06/SCCC_logo_RGB_214x120.jpg
terry
2015-02-23 15:00:14
2016-06-29 15:47:28
Speed to Market: What "Indian Time" Means at Ak-Chin